Our Story
Change-Magazine promotes college student perspectives to a national audience. Journalists explore local reactions to social and political issues, capturing a vantage point where undergraduates are the experts. Launched in May 2013, Change-Magazine writers span 17 colleges nationwide … at Brown, Colby, Columbia, Dartmouth, Davidson, Emory, Hamilton, Harvard, Howard, Scripps, NYU, UCLA, UVA, Wellesley, and more!
As an example of Change-Magazine content: In December 2014, students from Emory, Hamilton, Wellesley, and Columbia united to report their campuses' distinct participation in an intercollegiate effort to prevent sexual assault. Howard student Darien Carter and Duke student Francis Curiel reported their campuses' reactions to the Darren Wilson non-indictment in Ferguson, Missouri. Elena Pruett-Fiederlein and Emma Katovitz, a Brown University sophomore and UVA freshman, respectively, explored the prevalence of mental illness among college students.
Today, Change-Magazine has had several hundred thousand web site visitors across the fifty states, and is read in over 160 countries. Change-Magazine is a Ch. 180 Non-Profit organization, incorporated in Massachusetts. It is a registered 501(c)3, tax-exempt organization with the IRS.  To learn more, please browse our FAQ Page or visit the Change-Magazine Constitution! You can sign up for our free email newsletter to explore student content weekly.
Jake Matthews (Harvard '16) founded Change-Magazine. Zak Lutz (Harvard '16), Genevieve Rogers (Wellesley '16), and Charlotte Bilski (Brown '16) served as initial Managing Editors.
***
Below are several pictures of Change-Magazine's awesome and diverse community in action!
The Wellesley Branch launch meeting! Fall '14


Kate leads recruiting at Brown! Spring '14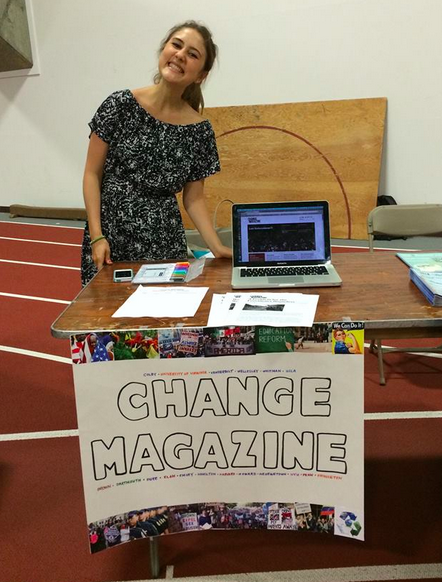 Shummi and Izzi staff recruitment at Emory! Spring '14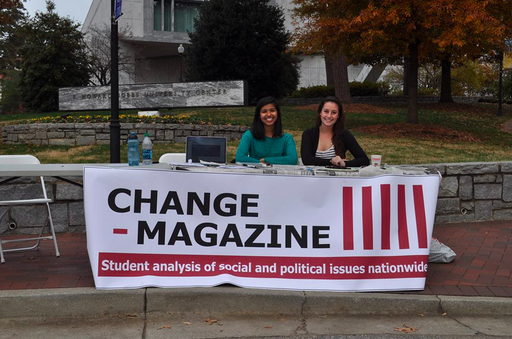 Meet the Hamilton Campus Editors, Liz and Hannah! Fall '14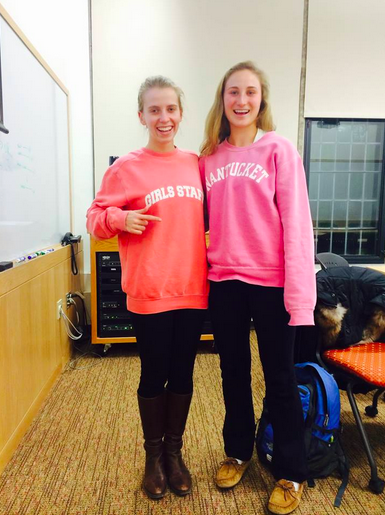 End of Year Dinner at Harvard! Spring '14